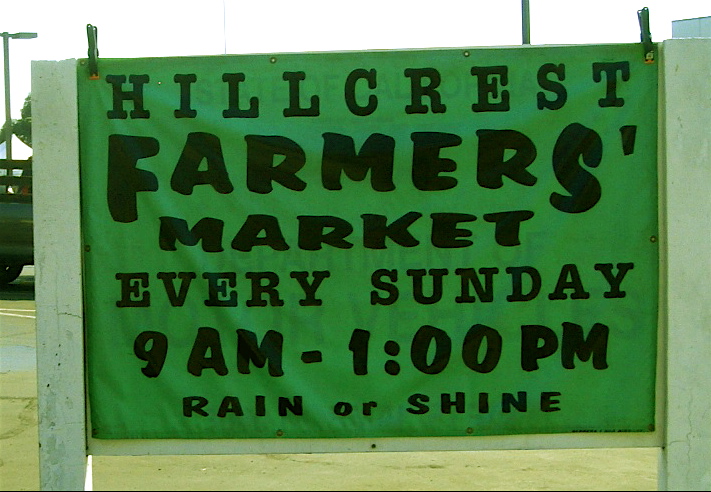 Ahhh, Sunday mornings. Upon wakening, I open my eyes, do a quick stretch, grab my bike, and I'm out the door. OK so it doesn't happen quite like that every Sunday morning, but the one thing that I do enjoy waking up early on the weekends for, is the Hillcrest Farmers Market. Some of you might argue with me over which is the best of the 20 plus markets San Diego has to offer, but I think I'm sticking with Hillcrest! Located in the DMV parking lot, every Sunday from 9am-1pm, rain or shine, summer & throughout the small season of what is called winter here in Southern California.
There are so many wonderful vendors, but heres some clips of my favorites!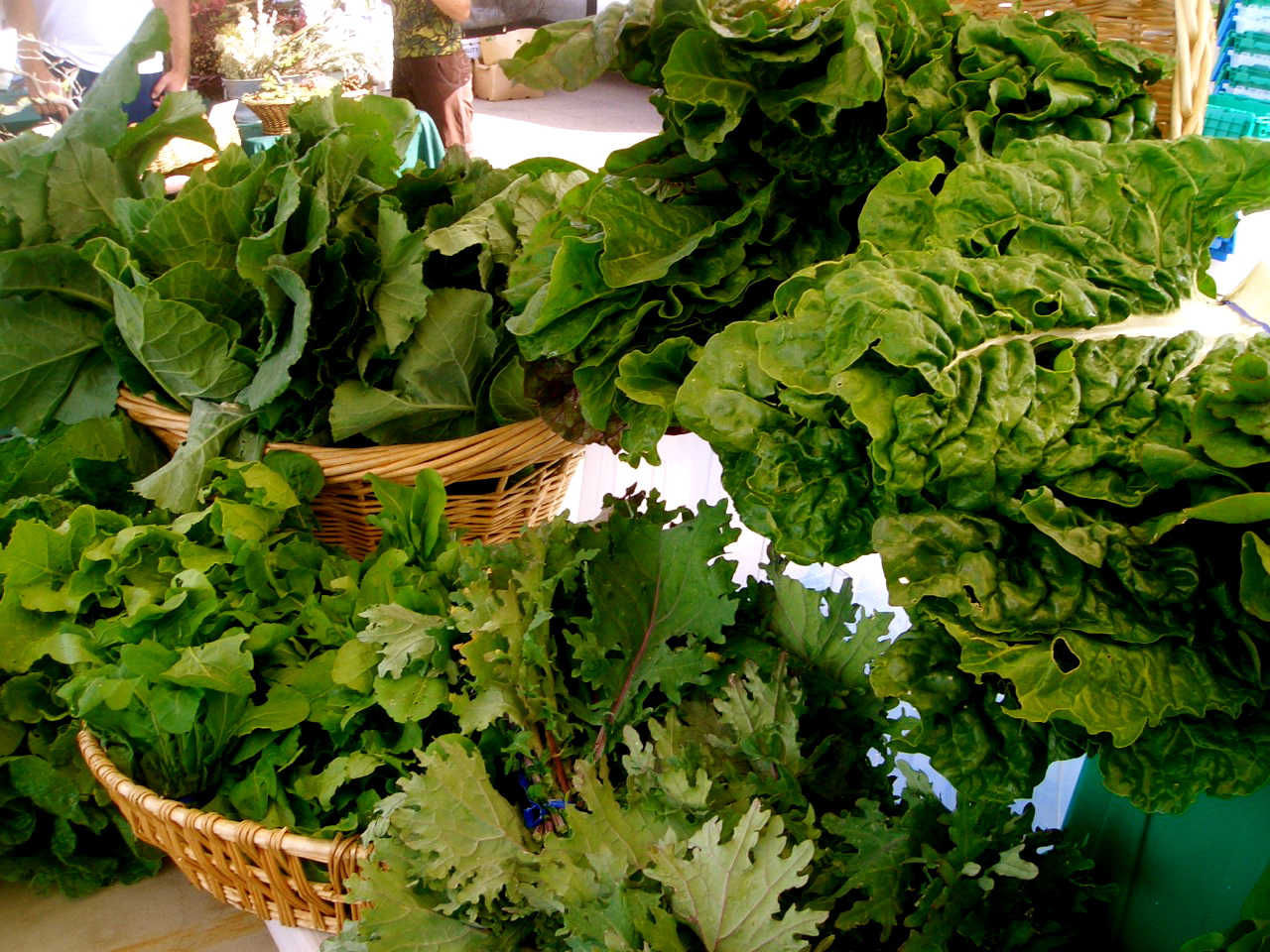 First, and my most favorite, is La Milpa Organica Farm stand. They carry a HUGE selection of the most vita-rich greens imaginable. Ranging from chards, kales, dandelions, collards, mustards, spring mix, and any other dark leaf you can think of. Lately they've had a braising mix, which is a blend of all their amazing greens! Heres a pick of them before cooking!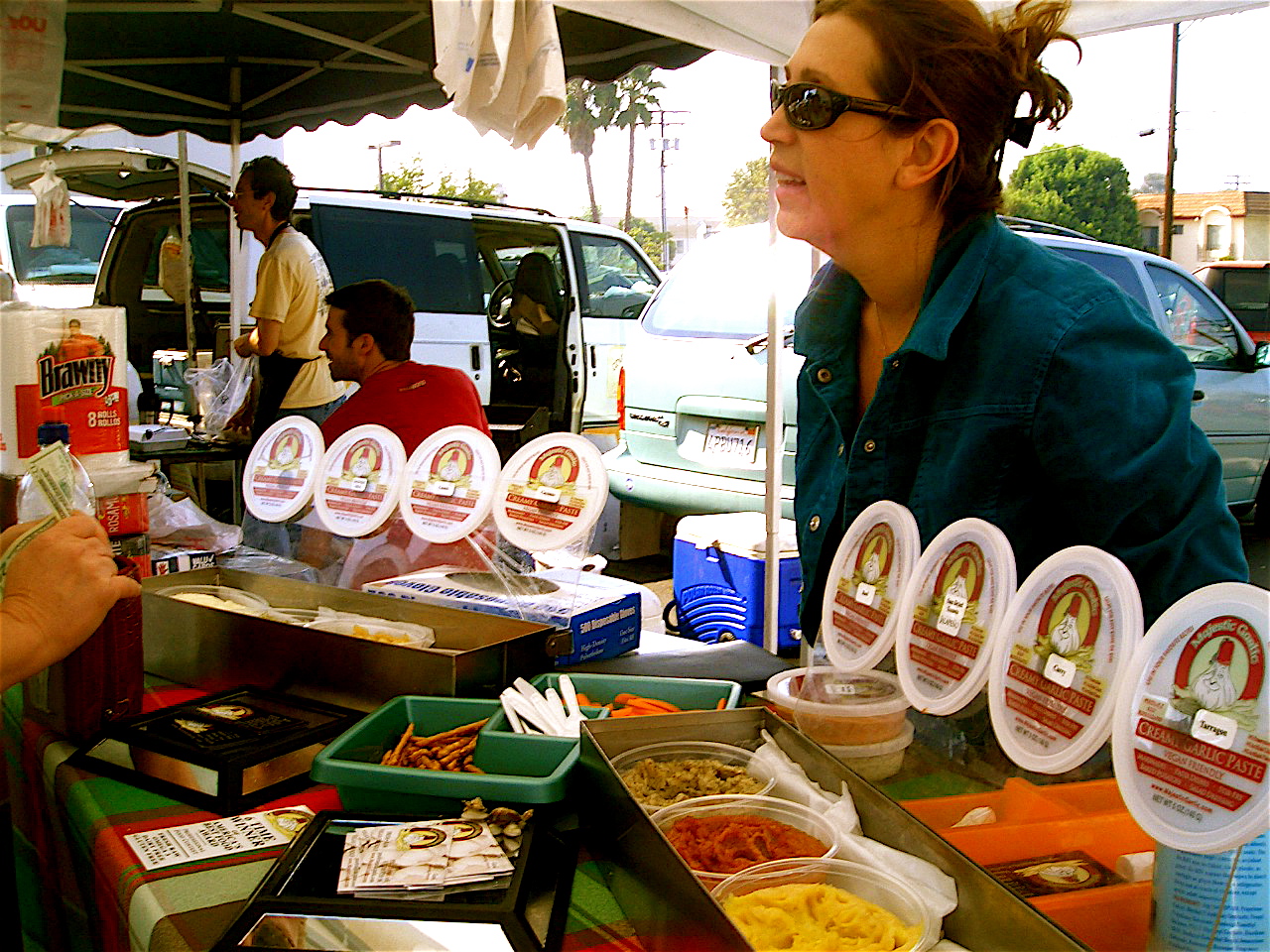 Another new favorite edition of mine, is the Majestic Garlic booth. Geni is usually there with a ton of different flavors to try. All of their spreads are always vegan friendly, and mostly raw. Try the cucumber mint, tarragon, and the smokey flavors! Great for sandwich spreads, cracker dipping, or baked potatoes. Don't put up a fuss about the garlic breath either! Garlic has been used to fight disease spreading agents, and is super high in anti-oxidants.
Who can walk buy the raw pie guys without stopping to look at the vibrant pizzas! Live pesto pizza is a favorite, made with a flax cracker crust, pesto sauce, and topped with fresh veggies. The also have all different flavors of dessert pies, as well as zucchini noodle pasta! Raw foodies beware!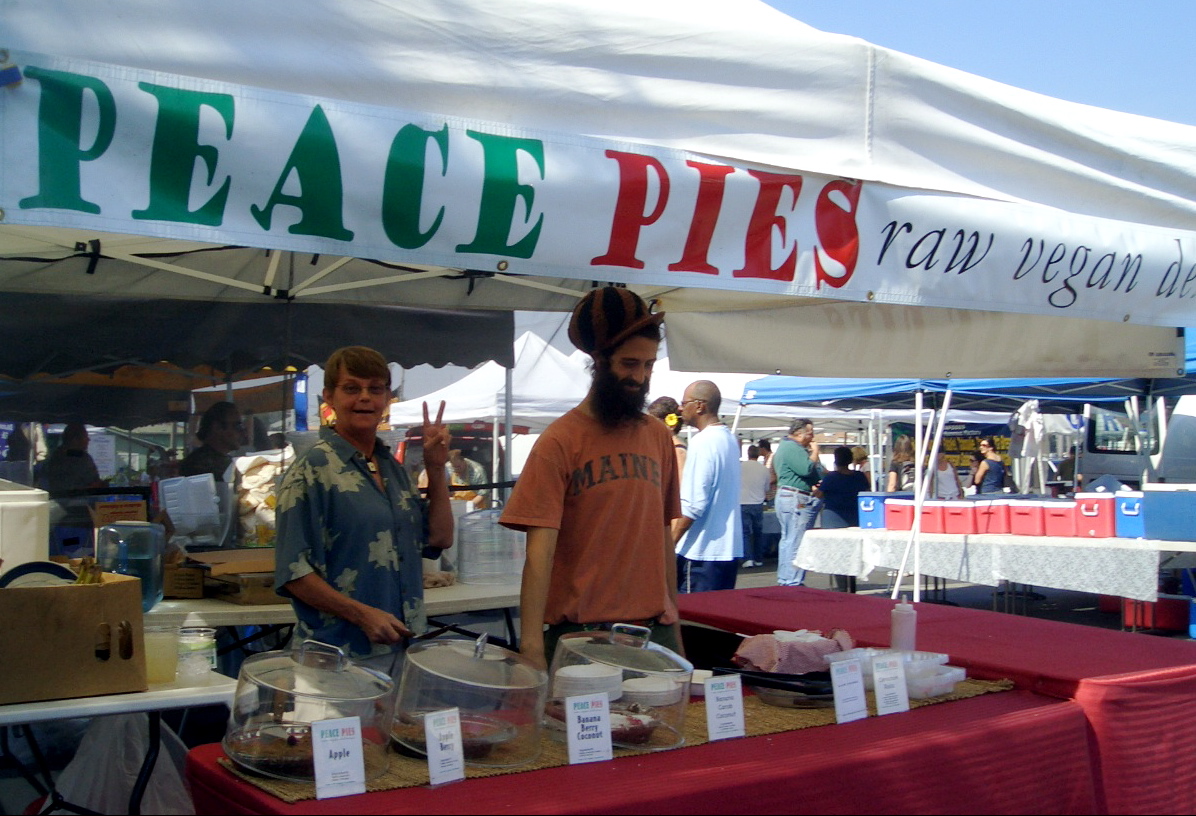 And the coolest kids you'll meet at the market, with the best organic avocados, chiramoyas, and friendliest smiles….. Creekside Tropicals!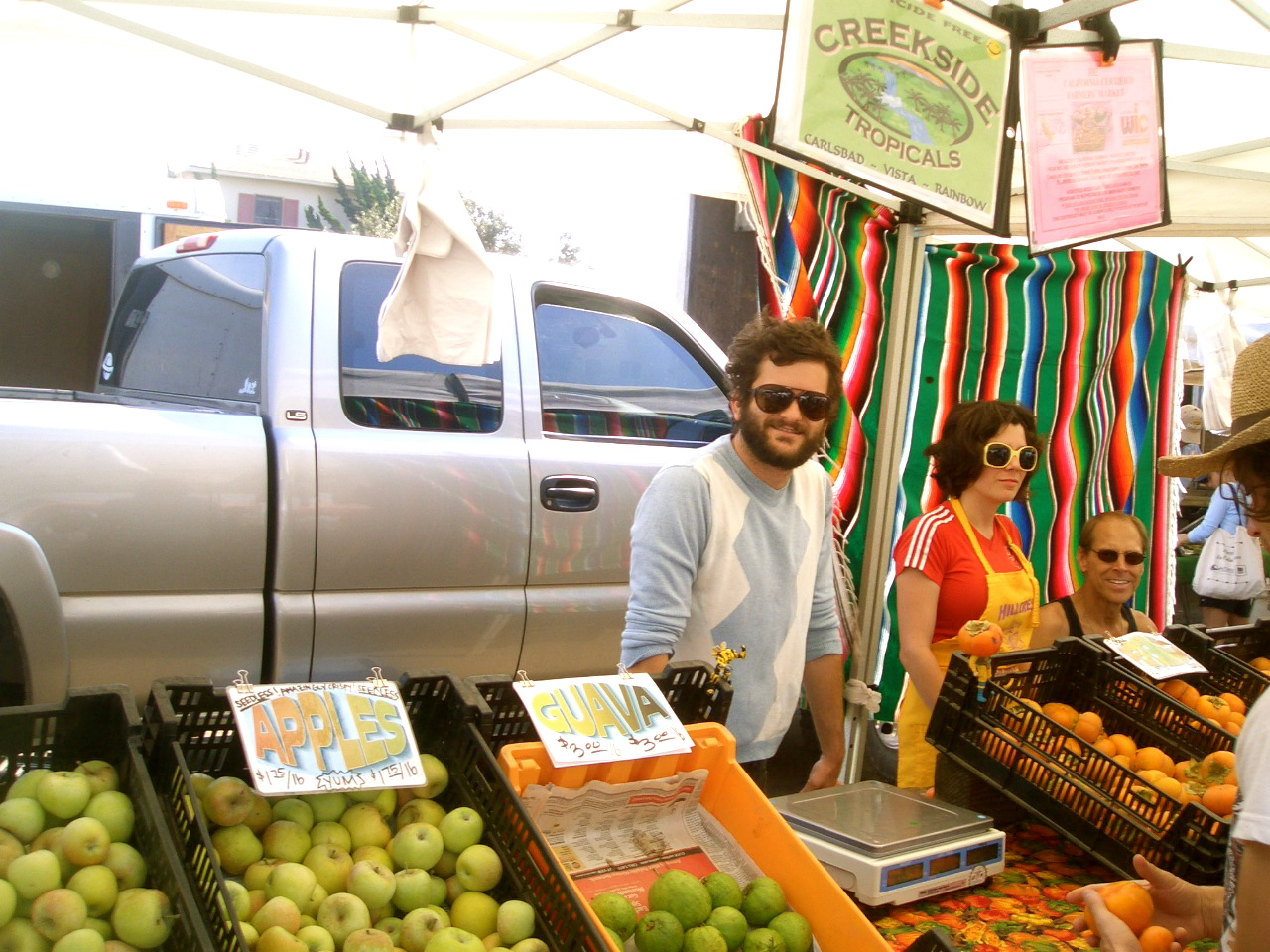 So if you haven't been, you should. Support our wonderful local farmers! Your money goes directly into the hands of the farmer, you know exactly where your food is coming from, and you get the best deals in town! What more could you want? I'll personally provide a wake up call for anyone that wants to bike down on a Sunday morning with me:) We can shop, then munch on some vegan tamales, and samosas! Your treat!