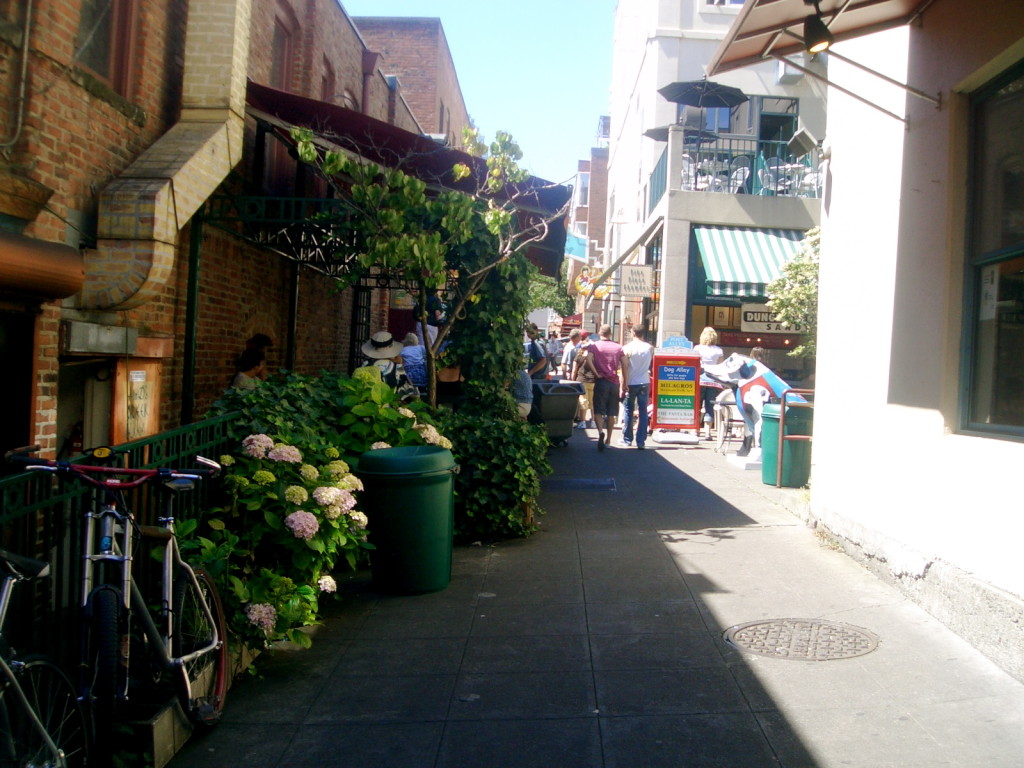 Seattle
Well I only had an afternoon, but it was spent well. The weather was beautiful, as was the city. I love the atmosphere of port cities. Most of them anyway.
Lunch was quick, as I grabbed a sandwich from Wayward Cafe, and strolled down to Pikes Market. It was a blast. I even took a moment to watch the fisherman throw around there freshly caught salmon and trout. The market had a huge selection of veggie eats. Organic, local, and fresh produce, nuts, flowers, herbs, as well as a ton of arts-n-crafters! I can't remember the name, but there was a cute little pastry shop that specialized in vegan cinnamon rolls and other yum yums.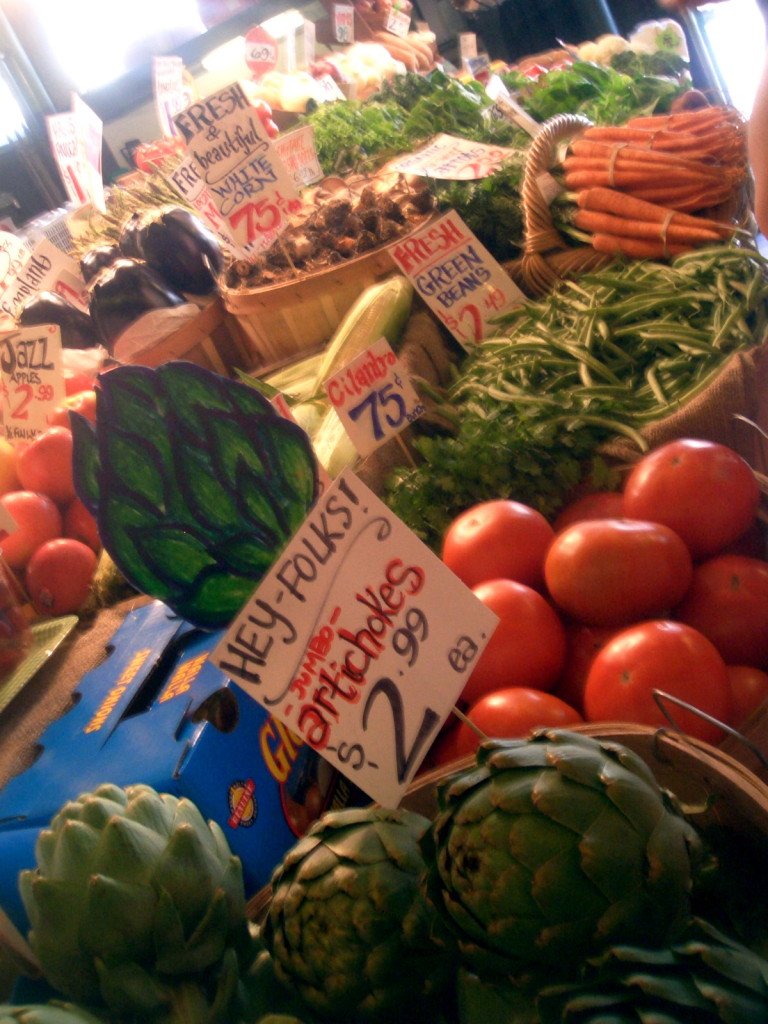 I didn't get to check out the Mighty-O Donut house, but a friend did bring me a bag of 6 different flavors!!! Lemon Poppyseed heaven! I think soon Ill have to make some of my own soon!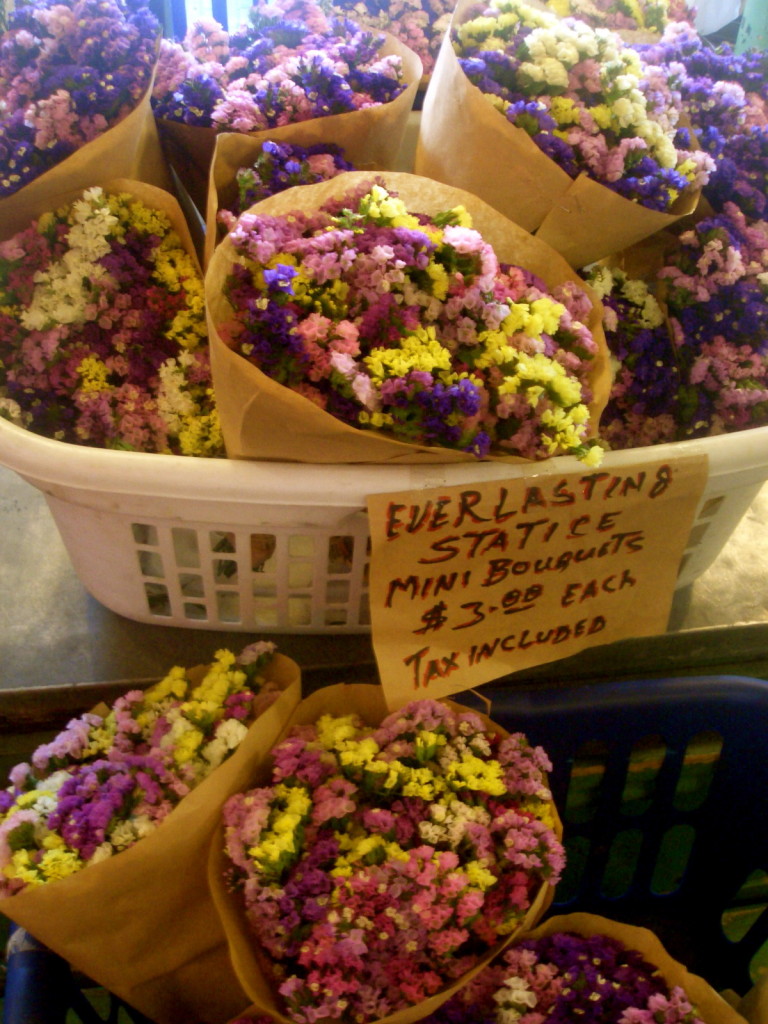 This one is for Mom….Everlasting statice flowers!