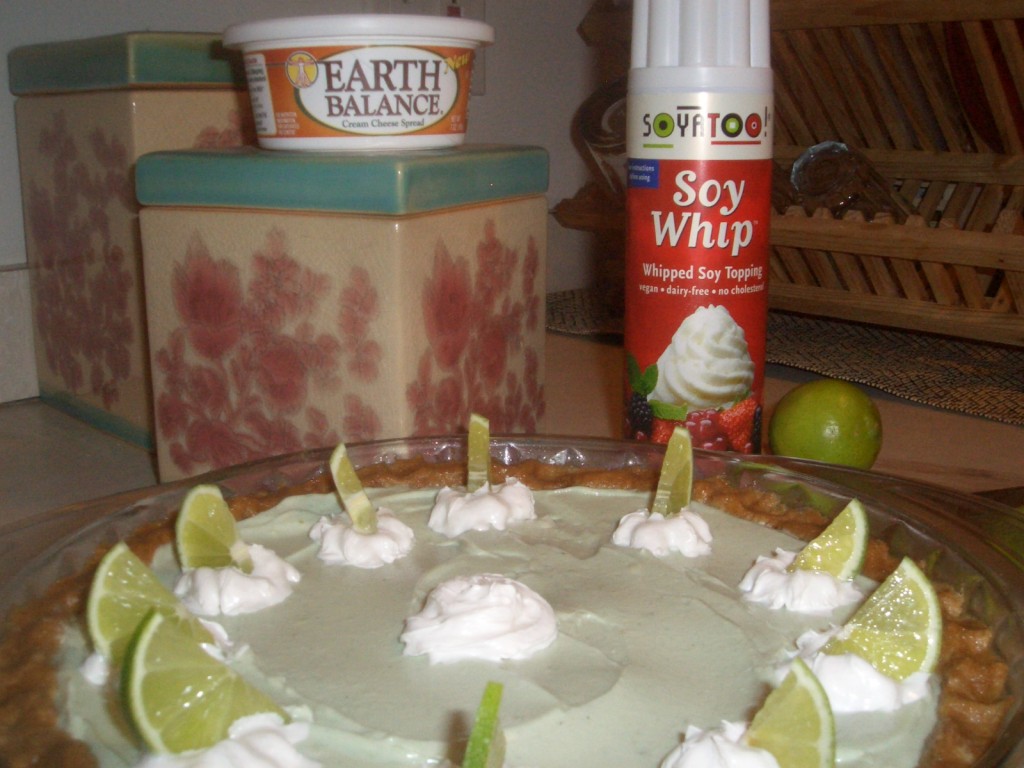 Just when you thought you've had all the hip whip, tofu whips, mylk whips, and cashew creams you could handle, some amazing company has to top off the cake.
I was getting some grub at Rancho's market in North park, and to my surprise, they had organic vegan pressurized whip cream! When I saw this, something deep inside me screamed key lime pie, cappuccino's, chocolate chip funny face pancakes, and stove top chocolate pudding. It also reminded me of throwing my head back and filling up my entire mouth with as much of it as possible, even if that meant using the whole bottle. With that thought, I bought 2 cans of delicious-organic-vegan-pressurized whip cream:).
Meringue topping always used to gross me out when I was little. But how I loved that tart key lime custard! I had an amazing vegan version at Food Swings in Brooklyn years back. This is my take on it, with my new sweet whip companion. One of the tricks is using the most silken tofu you can find. I used the Mori-nu brand.
Graham Cracker Crust:
3 cups Graham cracker crumbs (hand crumble crackers if you must!)
2 Tab. Safflower oil
1 Tab. water, purified
Sprinkle of sea salt
***Mix graham cracker crumbs with sea salt. Then add the water and oil, and mix till firm. You may need to add a little more water if still dry. You want the mixture to just gently hold, but not be too damp. Press into pie pan evenly using spatula or spoon.
Key Lime Filling:
1 package silken tofu, mori-nu
12 oz. tofutti cream cheese
1/2 cup key lime juice
2 1/2 tea. lime rind zest
2/3 cup blue agave
1/2 pod vanilla bean
1 Tab. coconut oil
***First, in food processor, blend tofu, vegan cream cheese, and lime juice till smooth. Add the lime zest, and agave. Scrape out the vanilla bean and add, along with the coconut oil. Check for sweetness, etc. then pour into crusted pie pan. Allow to set in fridge for at least 3 hours. Get funky with some whip topping, or the filling works great as pudding with some whip cream as well:)