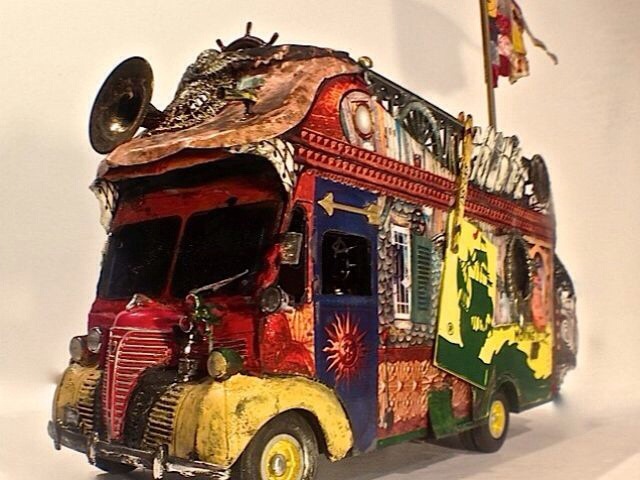 JMKAC's Culinary Car.
It's almost finished! Well so I'm told. The John Michael Kohler arts center has teamed up with Nourish to create this amazing mobile car/truck/bus!  The creative minds behind this adventure are connecting the community through food and arts.  They will be using the truck to preform demonstrations on healthy eating, and help educate the public.  The big premiere will be at this weekends Mid Summer Festival of the Arts, this Saturday & Sunday, July 19th and 20th.  This festival features tons of local artists, workshops and live music throughout the day.
Vegpod has the honor of giving a food demo on board this magical bus at 3pm on Saturday.  Come hang out after the farmers market.  I will be walking through steps of those Raw stuffed tomatoes everyone loves, and giving out samples and the recipe.  Yahoo for community!