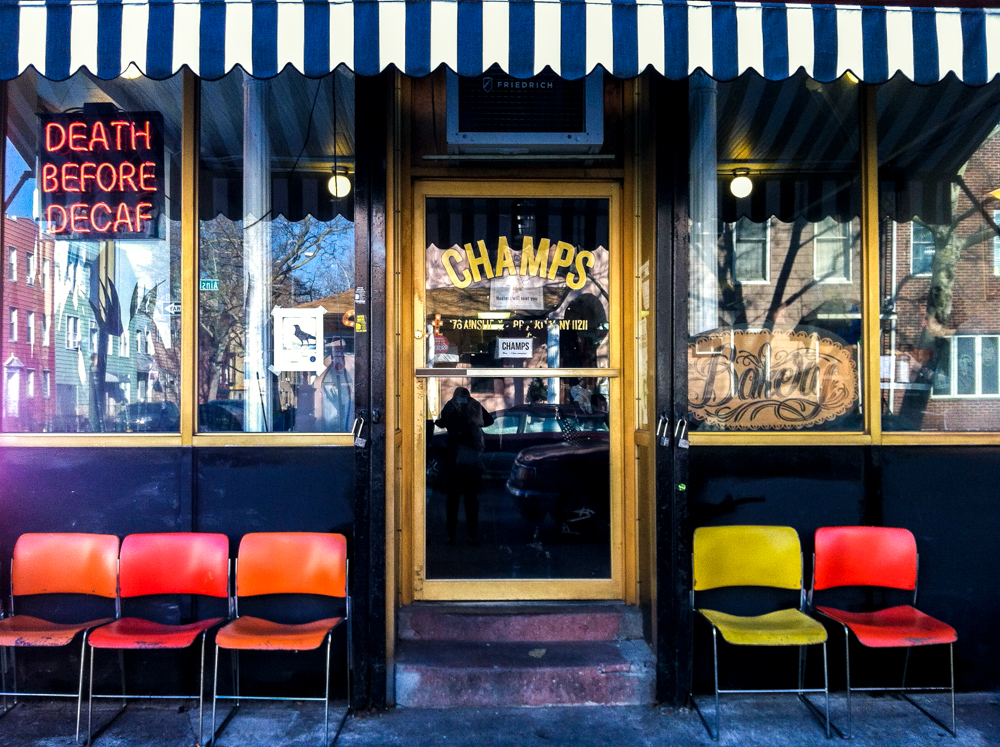 Photo credit to keepinitkind.com
I could sit here and type a long list of reasons why it feels good to be on the east coast again, but I'll start with one.   Food.  And by that I mean the vegan options.  And taking it one step further, I mean establishments that are ENTIRELY vegan!  Living so close to home, aka NY, feels so great.  I forget how easy it is to find every little vegan item you want. Taco truck?  "We got that."  Ice cream in a cone?  "got it."  Raw samosas?  "Yup."  How bout a huge vegan breakfast menu, fresh juice, then pie for dessert, or maybe a slice of turtle cheesecake?  "You know it!"  Ah yes, New York is wonderful.  Especially if you are a 7 month pregnant vegan.
Another reason living so close to home is great is my friends.  I haven't lived back here since 2004, when I swore that California would be it for me.  While there is something so special to me about Cali, it feels so nice to be around people I've known for over a decade of your life.
So mushiness aside, lets talk food!  It was Sunday, and I wanted breakfast (what else is new).  Thanks to my Happy Cow app, and va voom – we find Champs family bakery. Champs is everything you think it should be.  Retro diner atmosphere, and a nice variety of menu options for the naughty and healthy vegan.   We waited about 30 minutes for a table, as the place is small.  Fine by me.  After all, it was Sunday.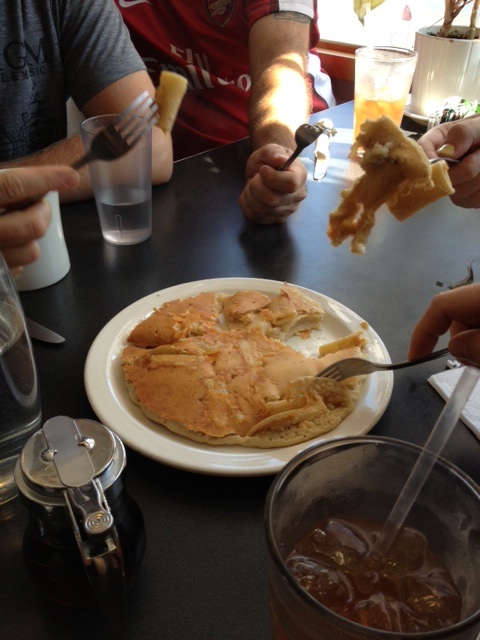 Mac and Cheese Pancake
The special was mac and cheese pancakes- say what?! We ordered one for the table.  It was pretty darn good. As for the rest of brunch, we all tried to keep a variety.  I opted for the classic, tempeh bacon, 'sausage', tofu scramble, and a piece of french toast.  Oh yes, a side of whip cream please.  My breakfast, the French Toast Slam, wasn't bad.   As I am a scramble snob, and I think my scramble is above all.  Erik had warned me of this… I should've listened.  The blueberry pancakes were to die for!  As was the whip cream (not sure if this was made in house).  The Monte crisco was, eh.  I think the french toast needed to be a bit more fried.  I just said that didn't I?  Never ever had I imagined to recommend more frying of anything, (please never let those words leave my mouth/keyboard again!)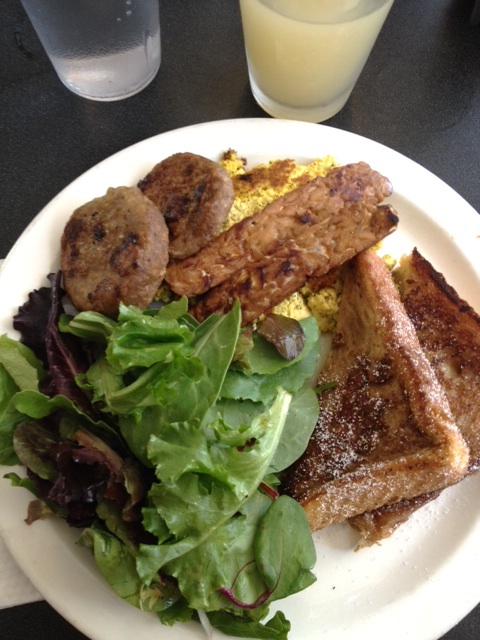 The French Toast Slam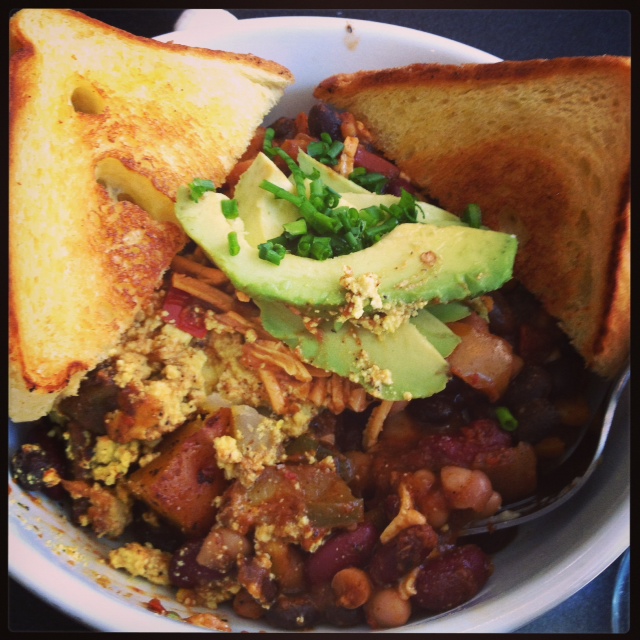 The Drunken Cowgirl
Erik's breakfast was the Drunken Cowgirl.  Chili, potatoes, scramble, daiya cheddar, avocado, and toast.  It was great, especially with some hot sauce.  Steve had the Awesome Bowl, a healthier option, which sounded delish.  Quinoa, scramble, greens, peppers, and potatoes.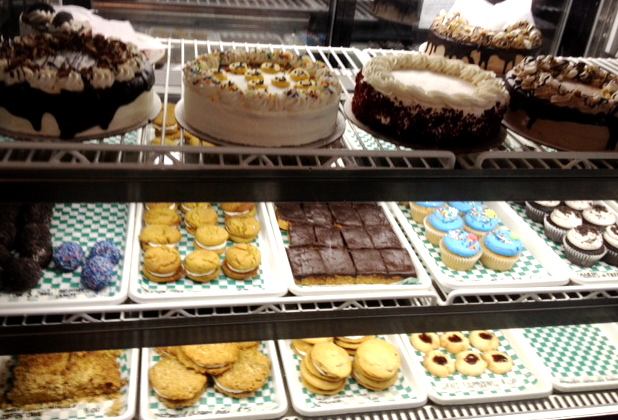 The dessert case
As I got up to go to the ladies, I couldn't help but notice a lovely filled with vegan goodness dessert case!  And again, all vegan.  It was entirely too hard to make a decision.  Places like that should be fined.  I knew we had a 3 hour drive home, and I was the only one opting to not let dessert slip on by, so I went with the Turtle cheesecake.  When I got back to the table, the waitress had packed us up some ginger cream cookies as well.  Thank You Ma'am!
All in all I will definitely be back at Champs.  The Tofu Rancheros, Enchiladas, and more of the dessert case will be calling my name next month perhaps when we return.   Oh and the Turtle cheesecake… simply devine.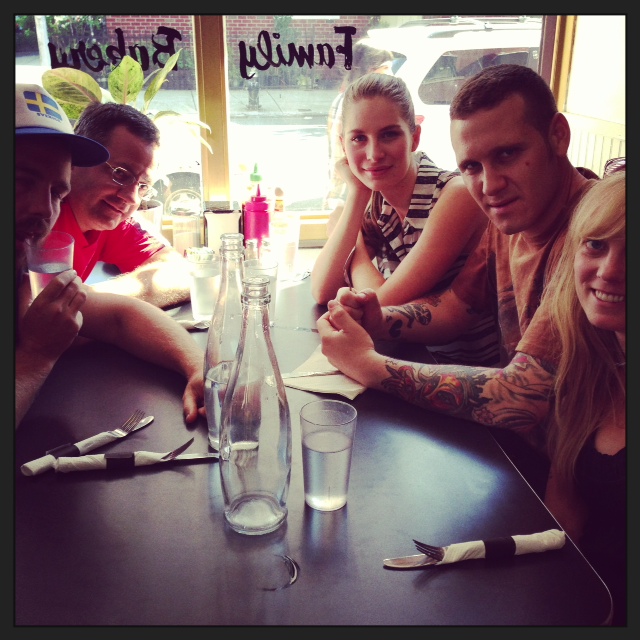 Happy 40th Steve, Happy 32nd Meg, and Happy back to school weekend everyone!