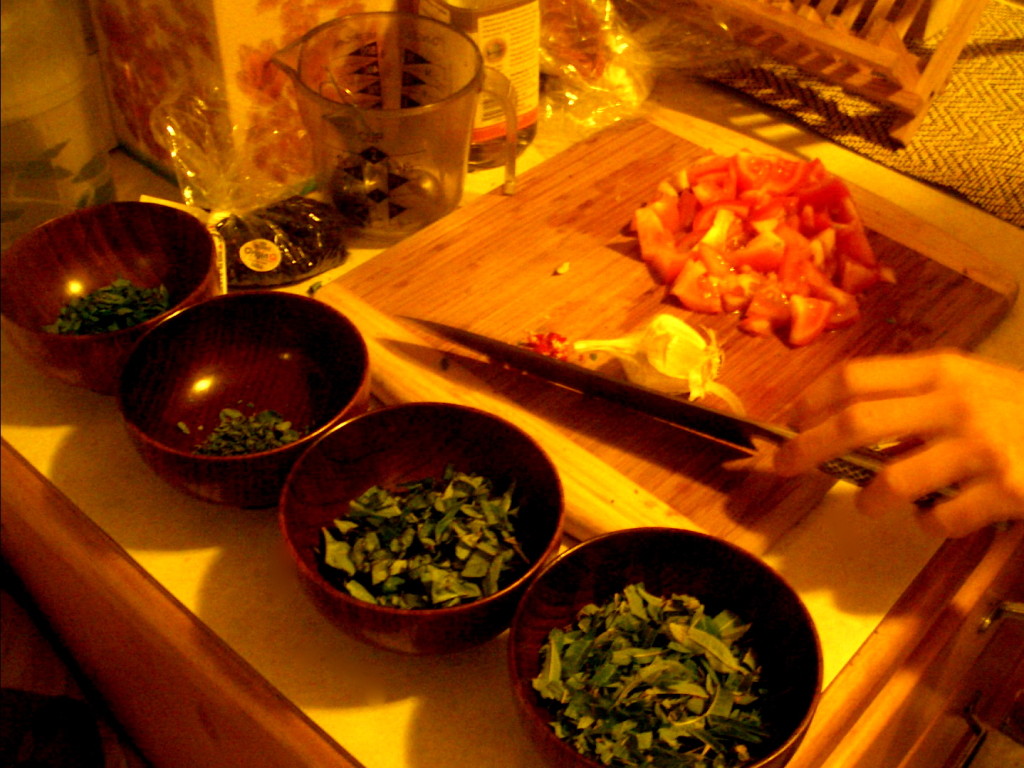 As many of you have probably heard, Kung Foods has changed its staff/direction, without any new location set yet in sight. It has been a hard and fast change, but doors are continually opening and expanding for new projects and ventures in San Diego County…
However, for now, I will be offering private cooking classes, for 2-7 people, to be held at your homes, or friends home, or other locations you might find!! Imagine: invite some friends over, have everyone bring over wines or juices, relax in the comfort of your own home as we go step by step through a full, gourmet vegan dinner – using your own utensils and kitchenware so that there is no further question as to how to precisely make your favorite vegan dish….
So for Spring, I will be offering a series of cooking courses for you – taking the spirit of bold tastes and optimal health in new directions, as we learn together how to grow in our own cooking abilities, and in our sharing of vegan foods to our friends, family, and for those in our lives who 'just don't understand.'
I am in the process of checking out new commercial spaces where we can host public cooking classes for now, and hope to have a location locked in within the next few months.
The commercial space will start out being used for a 4 course long series. An overview of each class will be posted here, at the website, as well as a sign up sheet for each class.